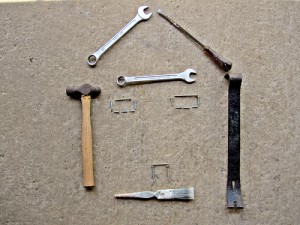 The weekend is coming and Spring is sprung, so this is a perfect time to take a few minutes and give your house a Spring inspection to see how your home fared the winter, and what maintenence and updates are needed.
Print out this Spring Home Inspection Sheet from handyguyspodcast.com and take a walk around your house – inside and out.
Now that you know everything that needs to be done, pick one item and do it today.  Then go off and enjoy your weekend – it's beautiful outside!
Next weekend….check out these 10 Home-Maintenance Tips for Spring.