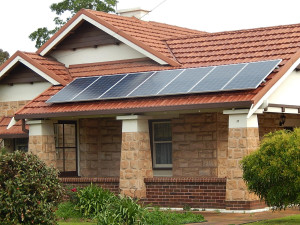 If you are considering installing solar panels to your home, you should also consider how they may effect your homeowners insurance policy. There are several issues that arise with solar paneling, so you really should discuss it with your agent. We are happy to discuss issues like this so you don't run into unexpected hurdles along the way.
Insurance for Solar Panels
There are a few questions we would immediately ask like how big the panels are, whether or not you would own them, and whether or not you are selling the electricity back. These help us understand exactly what your insurance exposure is.
Because solar panels are an expensive addition to your home, they could change the "Replacement Cost" of your home. This is the estimated amount it would cost to replace your home should you incur a total loss, and it is likely what you are insuring your home for (at least if you have a Replacement Cost policy). Therefore, it is possible that solar panels may increase the cost of your insurance. We can help recalculate your "Replacement Cost" to determine exactly what you can expect. It may be just a few dollars, but you will want to factor that into your decision.
If you are considering solar panels give us a call to talk it over. If you already have solar panels and didn't think to let us know, contact us so we can make sure you are insured properly, because that's the most important thing and that is what our priority is.
So, go green, but do it smart! Make sure you have the right insurance for solar panels.
(photo credit: Michael Coghlan)