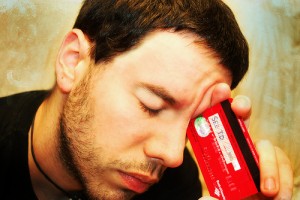 Anyone can be the victim of Identity Theft. There are things you can do to minimize your risk, but if you have an identity then it is at risk of being stolen. A coverage is available on your homeowners (or renters) insurance policy to help you should you be the victim of identity fraud.
This Identity Fraud coverage can reimburse your expenses incurred to restore your identity including:
Reimbursement for Medical ID Fraud Expenses
Travel Expenses
New Government IDs
Tax ID Fraud-Related Costs
Lost wages
Attorneys' fees
It may also provide resolution services to help reclaim your identity and restore credit, and guidance from a consumer fraud specialist.
This coverage is very reasonably priced and the expert advice alone is worth the price of the coverage.  Ask us about adding this coverage to your policy.
Learn more about ID fraud, and how to deter, detect, and defend at The FTC's site Fighting Back Against Identity Theft.
Because of The Fair Credit Reporting Act, you are eligible to receive a credit report from each of the three major credit reporting agencies once each year (Experian, Equifax, and TransUnion).  This report does not give your credit score, but does show all things effecting your credit rating (loans, liens, collections, etc).
The only ONLY authorized source for this free credit report is AnnualCreditReport.com (or 877-322-8228).  There are many other sites that claim to give you a free credit report, but this is the only authorized site.  Don't give your personal information to sites claiming to provide you a credit report without researching them carefully – they may just be phishing for your personal information.  It is a very good idea to periodically obtain your free credit report and verify that the items listed are correct.