I was recently asked by a customer a simple question that I think is important for everyone to hear, since there are more and more electronic devices being put into vehicles.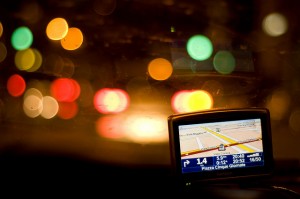 "Is my GPS covered on my auto insurance?"
If you're asking that question, the answer is probably not.  However you can get coverage for it.
In New York State, a personal auto policy has limitations on electronic devices not used to operate the vehicle.  Some companies include GPS devices installed by the manufacturer and others don't, so check with your agent.
This goes for other electronic devices as well – wireless backup cameras, added stereo equipment, as well as other car equipment – baby car seats, bike racks.  Unless you have specifically added contents coverage to your auto policy,  you probably don't have coverage.
Contact your insurance agent to discuss what coverage you have, and what coverage you need.
Depending on the type of loss, you may have some coverage on a homeowners policy for personal property off premises, however your loss may not exceed the deductible and the wise choice is to put it on the auto policy.
I know you love your Tom Tom, so treat him right, and get him insured!