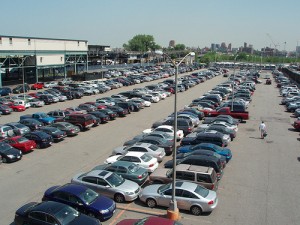 According to the National Insurance Crime Bureau, the most frequently stolen cars are not the newest and the priciest.
These are the ten most stolen vehicles in New York State:
Honda Civic   2000
Honda Accord    1994
Toyota Camry    1991
Nissan Maxima   1996
Dodge Caravan    2000
Nissan Altima   2005
Toyota Corolla   2009
Ford Econoline E350    2009
Ford Explorer   2002
Jeep Grand Cherokee    1999
Take common sense precautions when it comes to your car.  Always lock the doors, and never leave the keys inside.  Criminals are constantly looking for an easy target – don't be it.